Astrophysicist Garik Israelian tells that the day Alexei Leonov met Stephen Hawking, the astronaut was stunned.
He had found someone stronger than him, a human being who was still doing science and spreading in a physical state pushed to the limit.
Leonov and Hawking, both dead in less than two years, have been, and will be even after his death, great legends in the world of space travelers and those who live watching the stars.
Thanks to Israelian, both were united under the layer of Starmus, a festival of science and culture that has run out of two of its great allies.
In inheritance, the astronaut and the physicist have left as a legacy a medal that rewards those who do more to spread the great stories of science.
Garik Israelian has been one of the assistants – the only resident in Spain – who was at the funeral of the first human being who took a space walk, while hooked by a kind of "hose" to a small capsule.
It happened on March 18, 1965 and in talks and interviews throughout his life, Alexei related his odyssey with hairs and signs, gesturing to describe the moment in which he tried to re-enter the capsule and could not because his space suit , in a vacuum, had been inflated by pressure.
"The last time I spoke with him was last April 12, the date on which he always celebrated the trip of his friend Yuri Gagarin and that he managed to be commemorated every year in Russia. On the way to the events, his entourage always stopped at a place to drink vodka, because it was the place he had been with Gagarin, as if it were a rite, and on one occasion I did it with them. It was living the story."
It was in 2010 when the Armenian astrophysicist, founder of Starmus, determined to take forward Starmus in Tenerife – he is a researcher at the Institute of Astrophysics of the Canary Islands – got a common friend to introduce him to the mythical Leonov, the same one he remembered from television in his childhood , when I scripted science fiction movies.
"At first, I remember that he was serious with me, I felt like I was examining a student, but when I told him about a teacher I had and was a friend of his, he changed. He was excited that he wanted to pay tribute to Gagarin's trip and offered to write with me to the astronauts of the Apollo missions to join. It was a great total success because in the end it convinced many, even the elusive Neil Armstrong," recalls Israelian.
And is that the relationship between the astronaut and his friends at NASA came from old. It went back to the 1975 Soyuz-Apollo mission, known as the Peace in Space Mission.
In the middle of the Cold War, this adventure made Russia and the United States give themselves a cosmic 'handshake', symbolized in the arms of Alexei Leonov and Thomas Sttaford, who at 89, and already in wheelchairs, last day October 14 did not want to miss the funeral of who he considered his Russian brother.
"That relationship with his friends at NASA brought him some problem. When I visited Alan Bean, pilot of the lunar module of Apollo XII, he showed me the gift that Alexei had given him and had a preferential place in his house; He was also a great friend of the writer Arthur C. Clarke," recalls the director of Starmus.
In fact, for this last friendship he insisted on translating the work of Clarke 2001 into Russian : Odyssey in space  in the toughest times of the iron curtain and received a visit from the KGB to investigate him.
"But Leonov had a strong character and threw them out of the house. So in Russia it was a legend and they couldn't do anything against it. Later, Clarke named 'Leonov' the ship of his 2010 work : Odyssey 2  in homage to his friend."
It was enough to see him and listen to his powerful voice to guess that he could stop that short man ("They chose me shortly to enter the capsule, like Yuri," he told me in an interview) but of great energy.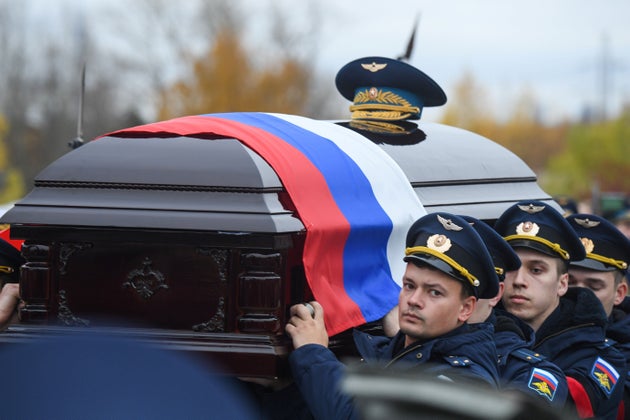 Apparently, only the death of a 30-year-old daughter, who caused a heart attack and weakened her heart. But he went on, in recent years 'hooked' to the festival that one day an Armenian who listens to music from the stars and who did not miss until his strength failed.
"His first encounter with Hawking was in Tenerife in 2014. He was speechless to see him, excited, and managed to break the ice with the British physicist, which was not easy. The following year, I organized a astronaut talk at the Natural History Museum in London and Hawking wanted to come and listen to him," says Isralian.
For this reason, the astrophysicist summoned a meal between them and Leonov, who was hiding an artist under his breastplate, sat in front of Hawking to take out his pencils and make a sketch of a portrait that would end up in his hotel later, by heart.
Today that portrait illustrates one of the faces of the Hawking Medal for scientific dissemination; The other side is the famous drawing that Leonov himself made of his first adventure, that iconic spacewalk that is part of human history. The Big Bang Theory or Hans Zimmer, among others.
But his involvement in Starmus went much further, because as a member of his council, and despite his age, he did not hesitate to travel to London, Brussels or Madrid to be at the press conferences where the event was presented, which by the way in its last editions it is no longer celebrated in Spain.
At his funeral and funeral, in Moscow, in facilities of the Russian Ministry of Defense, as his condition as general marks, neither Valentina Thereskova (the first woman on a space mission), nor Yuri Baturin nor many other astronauts who went to fire him on a cold gray day.
It was a meeting in which he talked a lot about his discouragement of recent times when he saw that his Government was losing interest and his country played a leading role in space research, but great glorious moments were remembered from trips to space that are legendary today and whose protagonists are disappearing.
Thanks to Starmus Festival many thousands of people have been able to listen to them live.
Source: Huffingtonpost